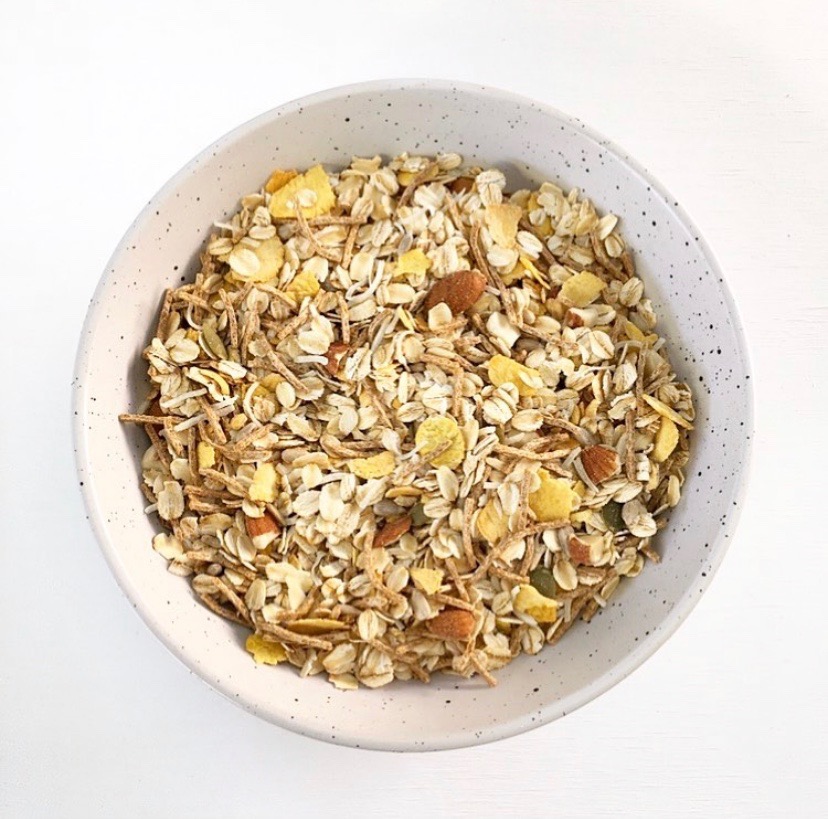 January 21, 2020
This recipe is a staple in our household as it's super easy prepare, cheap to make and packs a nutritional punch!
Packed with fibre, quality carbohydrates, protein, healthy fats and no added sugar. What's not to love?
You will need:
1 x packet of rolled oats
1 x packet of paleo mix (we get ours from ALDI supermakets)
1. In a large bowl, combine equal parts oats, paleo mix, All bran and lupin flakes together. Mix together to combine.
2. Store in an air tight container.
3. To prepare: I love to make mine into a porridge and have it warm all year round. To prepare one serve: Use 1/3 cup of dry mix and add 2/3 cup milk. Microwave for 90 seconds, stir and microwave for a further 90 seconds and your'e done!
4. Top with your favourites! I love vanilla greek yoghurt and some fruit!
Enjoy x
---
Notes:
The recipe makes a big batch that lasts us for a week.
The mix is so versatile! It works great plain as a cereal/muesli, in overnight oats, toasted as a granola or in pancakes!
Ready to take the first step?  Get in touch via email aleisha@addietitian.com or phone 0422 288 565.